Couples Massage Spa in Dallas
Book A Romantic Couples Massage Spa in Dallas
Feeling bored with your relationship routine? You don't have to. Flip the script and book a couples massage spa in Dallas. The Nook Spa has intuitive massage spa experts who provide a massage you won't forget.
A couple's massage has several benefits: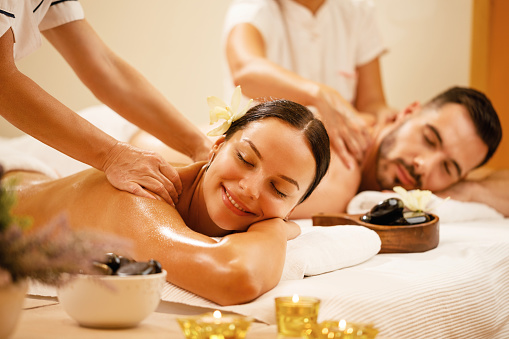 This is a full-body massage. You can customize it with your choice of length, and products used. However, you will have to call or text in advance to schedule an appointment.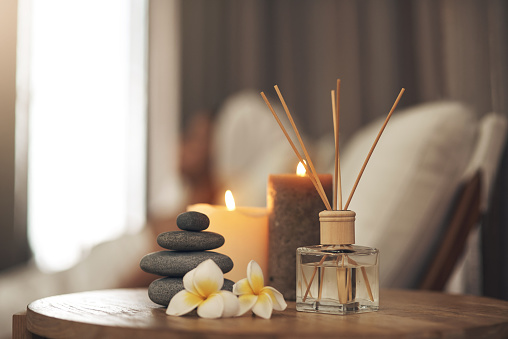 The Health Benefits of Getting a Massage
There are several advantages of getting a massage. It balances you out, seamlessly connecting the spirit and the mind with the body. As an add on, you also get to connect with the masseuse.
The roots of the traditional Thai massage trace back over 2,000 years to India, when it was originally invented as a healing technique by Jivaka Kumar Bhaccha, Lord Buddha's physician. Over the years it moved to Thailand, combining with Ayurvedic and Chinese healing practices gradually. The Thai massage has now become a distinct part of their social culture, as families sit together in the evenings, dedicating time and energy to the health of their family members. When people give hand massages, it is a personal gift and a very kind and affectionate one. It shows care for the other person's well-being and health. It integrates your spirit with your mind and body, restoring your energy balance.
Most importantly, the massage brings essential balance to the body, mind, and spirit. A balance, which leads to life's greatest gift: blissful health and well-being.
The Nook Spa Provides The Best Couples Massage in Dallas
Take some time out from your busy lives to pamper your loved one. Book an exquisite couples massage from one of the best couples massage spas in Dallas. The Nook Spa keeps your well being its number one priority, which is why we customize the massage per your preference.
Improve your relationship and make an appointment at one of the best couples massage spas in Dallas. Call The Nook Spa today!