massage service dallas texas
Book A Prenatal Massage in Dallas Today
Pregnancy is a demanding time on a lot of women. A healthy baby can grow only within a healthy mother. If you ignore your health, you could end up facing common complications such as urinary incontinence, scar tissue, or even uterine prolapse during a challenging pregnancy. That's why it's all the more crucial to keep your ligaments and uterus healthy by getting a prenatal massage in Dallas.
According to one study, women who routinely received prenatal massages through the entire course of their pregnancy experienced more comfortable labors and reduced delivery times. This means, the requirement for pain relief medicines and epidurals decreases substantially. The same research also demonstrated that as part of a prenatal care plan, receiving a prenatal massage also halved the need to opt for cesarean births!
The Health Benefits Prenatal Massage Provides
A routine prenatal massage can do wonders for you and your baby. It helps: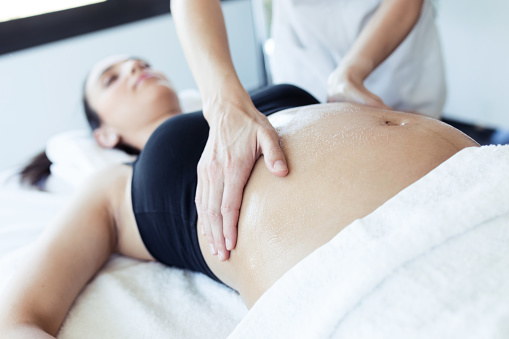 Our Popular Sports Massage in Dallas, TX
A sports massage is a massage technique that systematically manipulates the soft body tissues that are used in a specific sport. It uses deep massage method to help them heal.
The roots of this massage date back to 1924 when it was used by the Flying Finn a.k.a. Runner Paavo Nurmi in the Paris Olympics, in which he later won five gold medals. In the United States, the sports massage was introduced by Jack Meagher.
The Nook Spa massage therapist providing you sports massage in Dallas, TX helps your body achieve maximum performance and physical conditioning by reducing the potential of pain or injury. This massage also speeds up recovery from athletic injuries. Some additional benefits include:
So go on and book a session at The Nook Spa for a therapeutic prenatal massage in Dallas. Our massage therapists also provide great sports massage in Dallas, TX. Hurry up, stocks are limited!