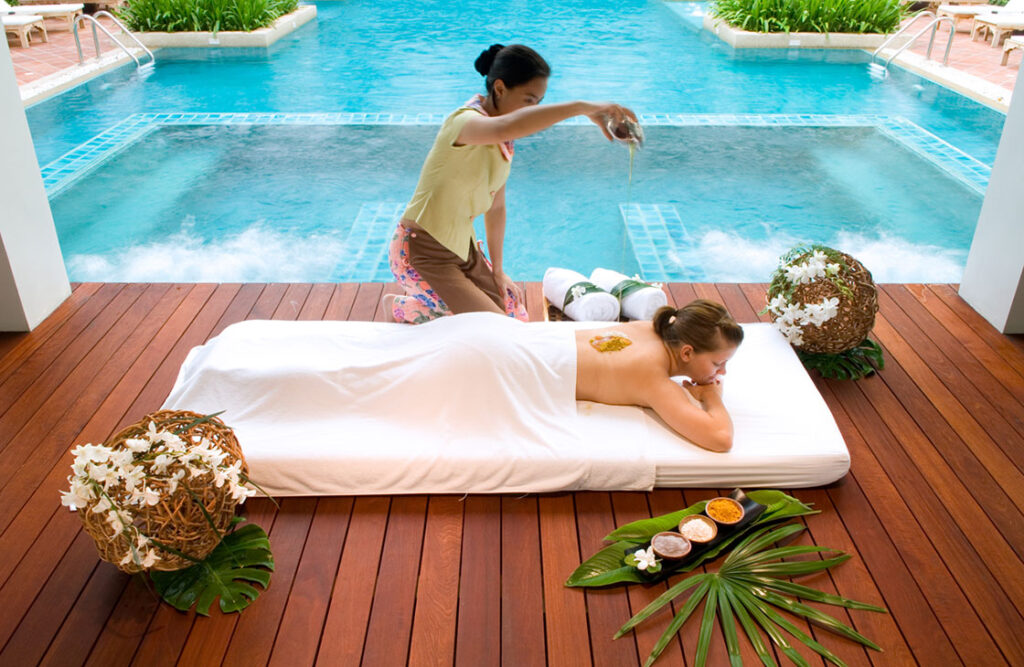 Rejuvenate with The Nook Spa's Luxury Massage
The Nook Spa provides a relaxing and comfortable environment. Therapeutic massage, body treatments, facials, anti-aging treatments, enhancements, and an infrared sauna are all available. Licensed estheticians and professional massage therapists in Dallas, TX, provide services.
The Nook Spa is offering a Special for the month of JUNE: 60-Minute Couples Wellness Massage With Magnesium Oil
Rejuvenate with The Nook Spa's Luxury Massage offers exceptional service and excellent massage therapy. You can get a relaxing Swedish deep-tissue massage or enjoy a romantic Swedish massage. Acupuncture has been used to treat various conditions, from stress and anxiety to headaches and insomnia. Acupuncture is also not covered by insurance, and the spa does not accept tips.
Couple massages in Dallas TX
The Nook Spa's luxurious couple massages in Dallas, TX offer the perfect opportunity to bond with your partner. Couples massages in Dallas, TX are the ultimate way to rejuvenate your relationship and improve overall health. A massage is a powerful form of relaxation that helps connect the mind, body, and spirit. You and your partner can relax while chatting with your masseuse in a romantic setting. It offers couples massages in Dallas, TX for relaxation and stress relief. Massages are designed for both partners and include deep tissue, relaxation, sports, acupressure, and prenatal massage. The prices are reasonable, and the couples will feel renewed and refreshed when they leave.
The Nook Spa's Couple Massage Services in Dallas, TX 
Its atmosphere is reminiscent of a quaint, turn-of-the-century house and features cozy touches. For a truly relaxing experience, book a massage at the Nook Spa, and the ambiance will leave you feeling refreshed and rejuvenated.
The Nook Spa is open seven days a week, from 10 AM to 9 PM. The team is glad to offer a variety of massages that help you relax. Their massage therapists are licensed Estheticians and Massage Therapists. 
The team at The Nook Spa is all set and happy to create a specialized appointment for you. If you need further information, please get in touch with us for a free consultation. The Nook Spa accepts credit cards, and its reviews have earned it 4.5 stars. To book your massage at The Nook Spa, call 972-267-8424 or book online.
Their dedicated massage services urge you to learn more about the many treatments that our Dallas massage therapists provide, as they will help you relax, unwind, and feel energized and renewed.
Traditional Thai massage, Swedish massage, deep tissue massage, sports massage, acupressure, and pregnancy massage are all available at The Nook Spa. Our classic sauna and infrared dry sauna will help you relax and relieve pain in addition to our massage services. Inquire about body wraps, slimming, and lash and brow treatments!
Offering a Variety of Couple Massages
While Swedish and deep-tissue massages are very similar, they can target different types of toxins in the body. Swedish massage targets lactic acid and uric acids, which can be stored in different parts of the body. Swedish massages are also helpful for general TLC. Listed below are the benefits of both. Read through the descriptions to decide which one is best for you.
Afterward, make an appointment at The Nook Spa and enjoy the relaxing benefits of a Swedish massage.
Swedish and deep tissue massages target the deeper layers of muscle. It is especially useful for individuals experiencing chronic pain or recovering from an injury. The intense pressure used during this type of massage may cause discomfort, but certified massage therapists are trained to adjust the pressure level. Deep tissue massages effectively work out muscle knots and release body tension. They are ideal for people experiencing pain, so book an appointment today and discover the difference between Swedish and deep tissue massage.
While there are some differences between Swedish and deep-tissue massages, the main difference between them is the amount of pressure used by the therapist. Swedish massages use light to moderate pressure, while deep tissue massages use much more pressure and are more aggressive. Regardless of what you choose, you can rest assured that both types of massages will help your body heal from physical and emotional tension. You'll leave The Nook Spa feeling revitalized and relaxed.