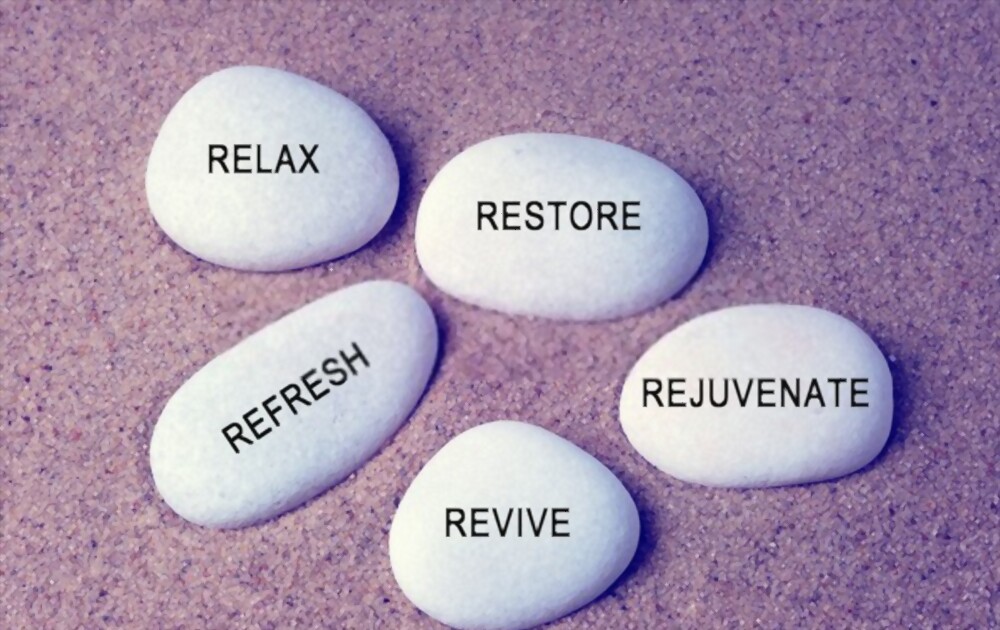 Relax and Revive at The Nook SPA
Experience a rejuvenating day spa in Dallas, TX, with The Nook SPA. Offering luxury day spa services in Dallas, TX, they are the perfect getaway for those who need a little escape. Read on to discover more about their day spa and the luxurious treatments. We hope you enjoy the article. There are plenty of great reasons to visit The Nook SPA, and we hope you'll be tempted to visit us soon.
The Nook Spa's day spa in Dallas TX
So you're thinking about paying yourself a visit to a relaxing spa?
It's only natural for our bodies and minds to be exhausted after a particularly stressful week. It's safe to suggest that a calming spa treatment would be beneficial to anyone at this time.
This is your chance to relax and unwind. It's time for you to enjoy a rare and treasured moment of rest. It's time you due to yourself for all of the hard work and obstacles you confront every week.
With a long list of luxury spa services and an affordable price tag, Nook's Dallas location is a popular destination for locals looking for a day of relaxation. Therapeutic massage, body treatments, facials, anti-aging treatments, enhancements, and an infrared sauna are available at The Nook Spa. Licensed therapists and estheticians in Dallas, TX, provide all spa services.
The Nook Spa provides an amazing Day Spa in Dallas TX
The Nook Spa offers therapeutic massage services and other beauty treatments. Our luxurious day spa offers a full day spa experience with seven ultra-chic and comfy treatment rooms with the finest spa linens and equipment.
Some of the massage methods we offer are Swedish massage, hot stone massage, aromatherapy massage, deep tissue massage, sports massage, trigger point massage, and reflexology. Shiatsu massage, Thai massage, prenatal massage, and couple's massage are all customized to the preferences and needs of the customer.
We also provide organic facials, microdermabrasion, dermaplaning, and chemical peel treatments for the face and body. For facials, high-end products such as Circadia by Dr. Pugliese and SWICH will be utilized. The day spa will provide the most up-to-date anti-aging products and treatments but will not provide hair services such as cutting, style, or coloring.
There's also an infrared sauna. The full-service facility is located in Dallas. No matter what you're looking for in a Dallas day spa, you'll find it at The Nook Spa. Here, you'll find the perfect way to unwind after a busy day.
The Nook Spa brings Reviving Day Spa to Dallas TX
With a busy lifestyle in Dallas, taking some time to relax is essential. If you're looking for a date spot, a romantic getaway, or something to celebrate with your significant other, a day at a Dallas day spa is ideal. Many of these locations offer a full range of services, including tantalizing facials and body massages. Relax and Revive is one such spot, and the spa has a longstanding customer base. 
Benefits of Day Spa in Dallas, TX
Aids in the Radiance of the Skin
Your skin will naturally evolve into the best version if you take care of it with facials and treatments. This could mean anything from lowering the appearance of fine wrinkles and sunspots to minimizing acne.
De-stresses the body
A pleasant spa visit is, first and foremost, the ideal approach to de-stress and soothe your mind. Whatever treatment you choose, you'll discover that your mind begins to relax the instant you walk into the spa.
 A Good Day Spa helps release Dopamine & Serotonin
Did you realize that visiting a spa might make you feel better? This is why many people who suffer from depression or even seasonal depression regularly opt for a relaxing spa treatment.
You might wish to indulge in the ultimate form of relaxation and get a relaxing massage. Alternatively, why not toast your skin with a revitalizing facial? It might be time for the ultimate vein treatment if you want to improve your skin and get rid of those annoying leg veins.
Whatever you select, there are numerous advantages to visiting a relaxing spa. You will feel better mentally, but you will also feel more confident, sleep better, and have healthier skin.