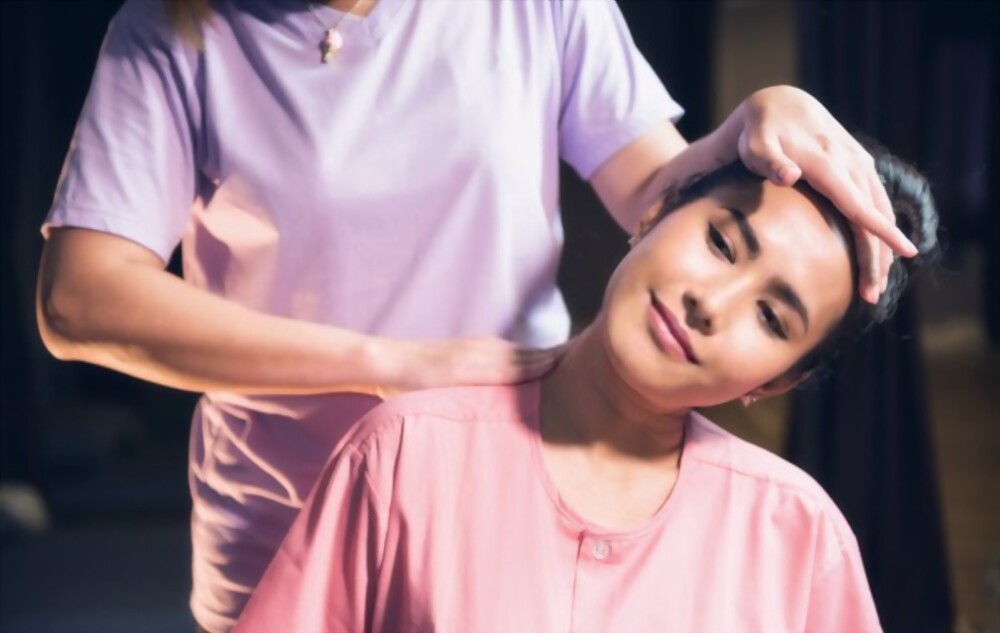 This article will give you a quick and easy stretching massage. It will make your body feel good and prevent injuries. We will show you a technique that will help your body feel great as you age. But how do you know which one will work best for you? Read on for a step-by-step breakdown of the most effective stretching massage techniques. Try it out if you want to feel your best in your 30s and 40s.
About Stretching Massage in Dallas
Any stretching massage in Dallas aims to increase circulation and range of motion. Stretching is particularly beneficial for the muscles and tendons surrounding joints, and it also helps the body get rid of toxins and releases feel-good hormones. It has been shown to increase flexibility, relieves stress, and improve posture. So, don't be afraid to go ahead and schedule a stretching massage, and you'll be amazed at the benefits.
Stretching after the massage is vital to maintaining the effects of the massage. It prevents your muscles from squeezing and causing further pain and stiffness. It also allows your muscles to maintain the relaxed and loose state you felt during the massage. By stretching after the massage, you will have more energy throughout your day. And, of course, stretching will make you feel great as well.
How does It work?
Combining massage and stretching techniques is beneficial for people with bad posture or sports injuries. In addition to improving circulation, stretching massage helps muscles get longer and have a larger range of motion, which reduces the risk of painful spasms. It also prevents adhesions and reduces postural compensation patterns. And it increases flexibility and range of motion, making your muscles and joints less vulnerable to injury. This is a must-do for anyone who wants to enjoy better health.
The best stretching routine will vary with individual limitations and needs. For example, forearms and hamstrings can be stretched by leaning side-to-side. To reach deep ribs and obliques, try standing in a doorway while placing your forearm or elbow in front of you. Be sure to rotate your body away from your arm, which will help release tension and relieve pain. If you have a back problem, it's vital to stretch out your hamstrings and obliques after yoga practice.
In addition to providing a massage, incorporating stretching can increase your business. As a massage therapist, your services are the best advertisement you can have. You are a person of empathy, so share this gift with your clients! Adding stretching to your repertoire of massage techniques can open up new income streams and give you a fresh perspective on your career. And it can give you time to rest your hands while you're at it!
Stretching massage in Dallas is also a great way to prevent injuries. This therapy is popular with athletes and can improve blood flow to your muscles, reducing stress levels and increasing flexibility. Many athletes use massage as part of their regular workout regimen because it has been shown to reduce muscle stiffness. Increased flexibility means less risk of injury while reducing stiffness is linked to injuries and high-level performance. So, stretching your muscles can help you feel your best. So, what's the best way to do it?
Nothing works better than a sports massage and stretching program when it comes to relaxation and stress reduction. This technique will activate your parasympathetic nervous system and increase serotonin and dopamine levels. You'll be less stressed and more focused than ever before. It's not just for athletes but for anyone who works out and plays sports. This method is great for both professional athletes and amateurs. And the benefits don't stop there.
Final Word
Thai stretch massage in Dallas is another excellent technique for increasing flexibility and relieving deep muscular tension. This technique is similar to yoga, but therapists will gently help you stretch to the limit of your flexibility. The Thai Stretch massage is slow and purposefully performed, so you won't feel fatigued afterward. And because it's so customizable, your message will be customized to your specific needs and problems. A good massage is not just a luxury – it's also a good investment in your health.
If you seek Hot Stone Massage in Dallas consult with The Nook Spa for more information.